NOLAPALOOZA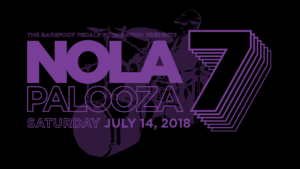 The 7th annual NOLAPALOOZA celebration will be held on Saturday, July 14th, 2018.
Schedule of Events:
7am:  Race Registration
8:00am: Fun Run
8:30am:  Nolapalooza 5K
6pm:  Nolapalooza VIP Event
8pm:  Nolapalooza Concert Main Event (doors open to the general public at 7:30pm)
Tickets:
WANT TO BECOME A SPONSOR?
Click here if you'd like to sponsor this year's events. All sponsorship packages include both race registration and VIP access to the evening events.